ABOUT
LUMINUS
Luminus is the second largest electricity producer and energy supplier on the Belgian energy market. They sells electricity and gas to 1.8 million private and professional customers, bringing its commercial market share to more than 20%. The company has approximately 2,000 employees. With an installed generation capacity of 2,090 MW, and accounts for 14% of the national electricity generation.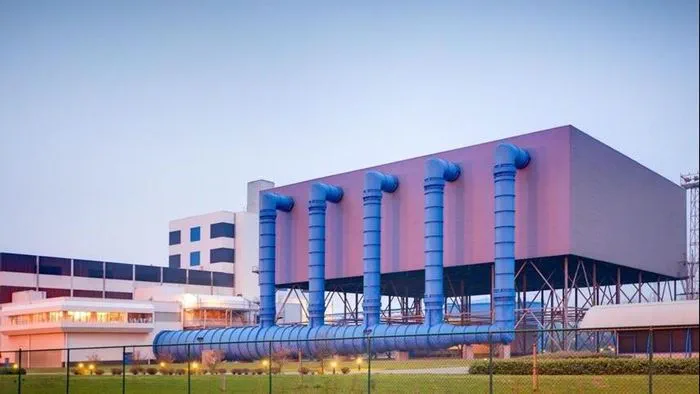 Increasing efficiency
The energy sector in general is striving to make electricity production more sustainable. One of Luminus' own power plants is its steam and gas power plant along the Ringvaart canal in the Wondelgem district of Ghent.
Such a plant has both a gas turbine and a steam turbine. Luminus uses the residual heat from the gas turbine to drive the steam turbine. This increases the efficiency.
Various factors determine the power output of the plant. One of the most important is the performance of the air condenser, which is responsible for cooling.
"Theoretical models already existed that provided insight into the performance of the air condenser. But all these models are quite general and do not take into account environment-specific factors such as the amount of sunlight, the wind direction, the outside temperature and even the amount of pollen in the air, which has an impact on the contamination of the air condenser.
We built a model that does. It is now undergoing a trial run in Wondelgem. We are convinced that Luminus will eventually be able to use it in other steam and gas power plants.